Author Archives: Greats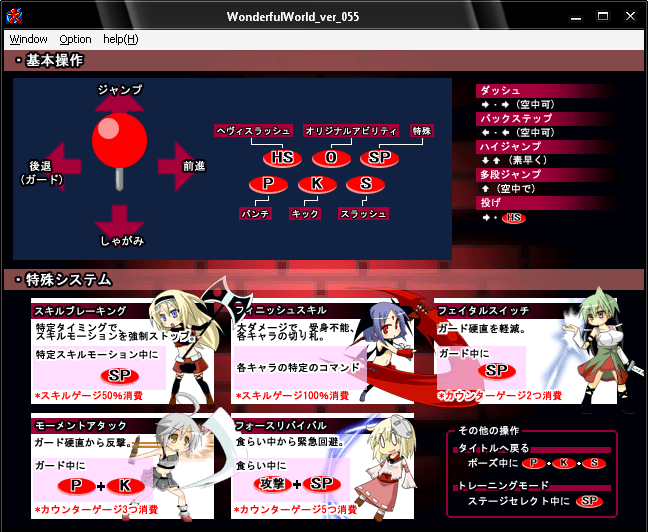 WW 0.55 is looking like a great update for the game. There's even more new moves than in the test version. More balance tweaks. More bug fixes. A minor system change. And of course, the new character Freide is finally completed. Now is a better time than ever to try it out.
Get the game from Ainefill's relocated website at http://ainefill.web.fc2.com/
Or from one of the links on the Wiki.
And you're welcome to come discuss or play the game on #WW
Here's a quick video covering some of the changes to characters that got new moves.
WW 0.55 Changes
Wonderful World is a doujin (independently made) fighting game made in Fighter Maker 2k by Ainefill. It's most often compared to Guilty Gear in terms of gameplay, and while the game is definitely inspired by Guilty and shares some similarities, it actually has its own unique game play. This article is going to go over the basic mechanics and gameflow concepts.
If you are interested in getting the game, it is a free PC game. All the information you need can be found on the Wonderful World Wiki. There are also downloads available on The Official Site.